BREAKING NEWS: I Signed With An Agent!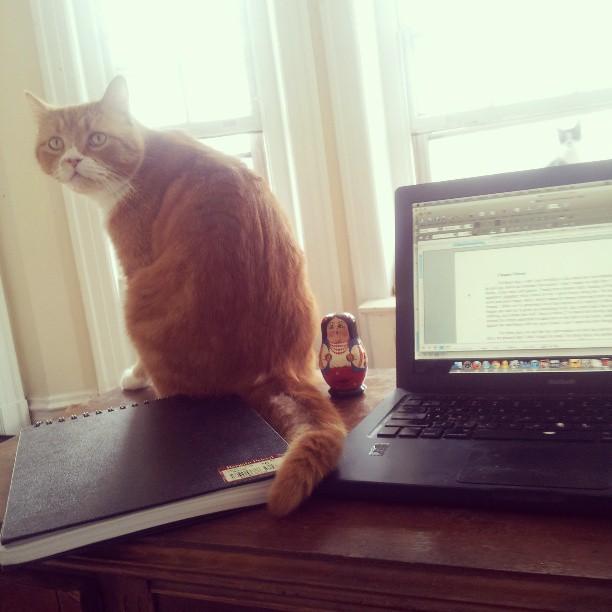 I KNOW RIGHT?
This week I accepted an offer of representation from Louise Fury of The Bent Agency!She offered on my book SERENADE, a New Adult contemporary romance about ballet dancers (Yes, the one I summed up in this synopsis in gifs here) but that was actually the second book from me Louise had seen, so we talked a little bit about the first one (The Killing Mists) and my current project (Magicballoonbook).(She saw The Killing Mists via #pitchmas and Serenade via #pitmad--those pitch contests work! Enter them!)I rolled around in my feelings for awhile after that call. My mind and heart and gut scattered all over the universe into different planetary systems.
You think you're really prepared for that call. You do all your research and you can recite all the agent's recent sales by heart, as well as a dozen interviews she's done. But really, it's very strange suddenly to be staring at the future of your career. There were a lot of text messages, DMs, and emails exchanged that night while I ate a lot of pizza and watched bad television.Here's what sealed the deal for me, beyond numbers and things you can look up online to prove an agent is legit and knows their stuff. First, Louise believed (believes!) in me as a writer and I came away from the first conversation a little breathless with the realization that she could really push me to the next level.I not only need that, but I want that. I want someone who is upfront and honest with me, who's going to call me any BS, and help me bring my writing to the next level. I've found someone who can do that, and will represent my books and me so well.And secondly, her enthusiasm for SERENADE and my other books was so amazing. I know it's been said before by lots of people but someone *getting* your book and believing in the story and the characters? That's such a cool feeling. It's gratifying, validating, and relieving. That someone was thrilled with me writing a ballet NA that breaks out of the NA mold and that tackles mental illness, physical disability, and trauma in a big way.(HELL YES DIVERSE LITERATURE)So basically I'm like this:
Yes. I am on the floor, on my back, kneading the air or you know waving my hands or basically being REALLY HAPPY. THE HAPPIEST. THE MOST HAPPY.I've decided to move into Cloud 9. The cats are unimpressed but as long as I continue to wait on them paw and tail, I suspect they'll settle into the new routine where their human pirouettes around the house. (See what I did there? Pirouettes? You don't actually want to see me do a pirouette. I'm not nearly as talented as the people I write about.)So if you're not following Louise, she's on Twitter!And if you're not following me, which would be strange because here you are, you should here!And ballet gifs and pictures show up pretty frequently on my tumblr here.I'm so excited to be on Team Fury!